In introducing the very first version of The Logistics Trend Radar, we stated: "The logistics industry is busy reshaping itself, and potentially disruptive innovation is coming into focus." Today, nearly 10 years later, the transformation of logistics and supply chains is undisputed, and, maybe even more than expected, innovation is taking center stage to enable this revolution.
In recent years, we have seen the growing importance of 4 megatrends – globalization, digitalization, e-commerce, and sustainability – and we have witnessed numerous macro forces, such as the Covid-19 pandemic, accelerating the speed of transformation.
Many technologies outlined in the first edition of The Logistics Trend Radar, including those in the fields of robotics, artificial intelligence (AI), and the Internet of Things (IoT), have since matured and can be seen today in many solutions scaled across supply chain networks, inspiring future innovation. Additionally, many social and business trends, such as demographic change, environmentalism, and social justice, have since gained traction to influence and change business practices within the logistics industry, impacting the workforce, partner organizations, and consumers.
Believing in a customer-centric innovation approach, we at DHL have also identified a significant change in customer expectations. Customer requirements are no longer one- or two-dimensional. Instead, today's customer has a broad and complex set of sometimes competing needs and values, including speed, quality, personalization, environmental sustainability, convenience, reliability, visibility, flexibility, and cost efficiency, among others. Until this point, the dominant supply chain narrative has been efficiency and operational excellence. Now this is complemented by an understanding that the supply chain is the essential driver of tangible value creation, literally delivering the customer promise and experience in a sustainable way.
Against this background, the future of logistics is unfolding at a spectacular new pace.
Logistics leaders will need to identify, understand, embrace, and harness the power of trends. They must also foster collaborative environments across value chains to fully realize the opportunities that lie ahead and to actively shape the industry.
Since the introduction of The Logistics Trend Radar in 2013, we have showcased a decade's worth of innovation insights, and our objective remains the same. We aim to bring a valuable resource to you – our customers, colleagues, and partners – with key insights into the trends, both near and far, that impact the supply chain. With this sixth edition, we remain committed to providing a tool for the global logistics community and beyond that helps reflect the direction of businesses, societies, and technologies.
The spirit of what we continue to call 'participatory knowledge' lives on with our philosophy of staying 'close to customers, close to technology, and close to operations.' This is the engine that powers DHL's Trend Radar, a dynamic tool and recognized benchmark for strategy, innovation, and education.
We hope this latest edition invigorates your own journey, galvanizes collaboration and exchange across ecosystems, and fosters our joint success in the Era of Logistics.
Please enjoy the discovery and inspiration of the latest trends influencing the logistics industry. We welcome you to connect with the open DHL innovation ecosystem, and we look forward to creating impact together through true innovation – beyond potential.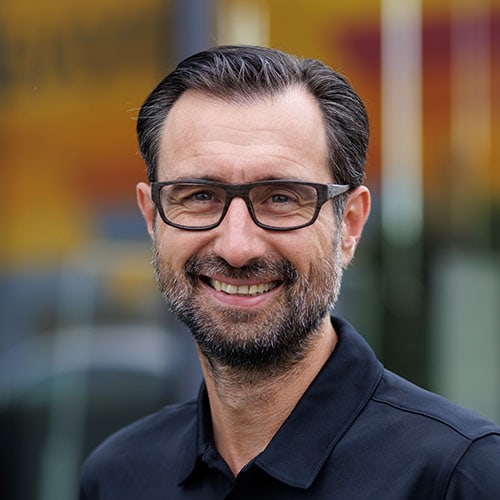 Dr. Klaus Dohrmann
Vice President, Head of Innovation & Trend Research
Project Director & Co-Author